If you think President Obama runs America, think again.
Like many U.S. presidents before him, Obama is merely a puppet.
Larry Summers is making most of the decisions.
He's pulling Obama's strings in the same manner he pulls Geithner's.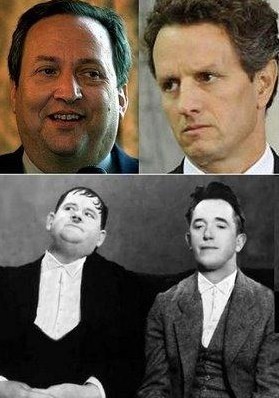 And then we have Rahm Emanuel, another Zionist similar to Summers and Geithner.
In fact, I'd like you to count the number of Jewish individuals in Obama's staff; Robert Gates, Mary Shapiro....the list is long.
But this is nothing new.
Bush, Clinton and those before had Zionist agents scattered thoughout the White House.
Today, the Zionist control of Washington is at record levels.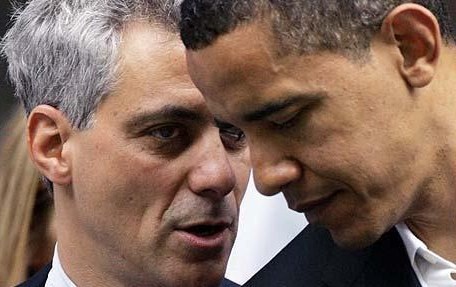 But even Summers himself is somewhat of a puppet.
The bigger guys of the "round table" like George Soros and other Zionists are in control.
They use the power of Israeli lobbyist groups like AIPAC to dictate both foreign and domestic U.S. policies.
Meanwhile, as Obama gives carte blanche to the Federal Reserve's inside man (tax cheat Geithner) to destroy the dollar along with Fed Chairman Bernanke, Soros and those in his circle are shorting it.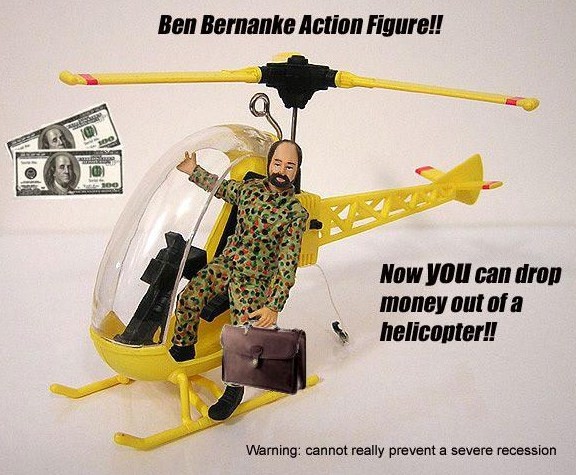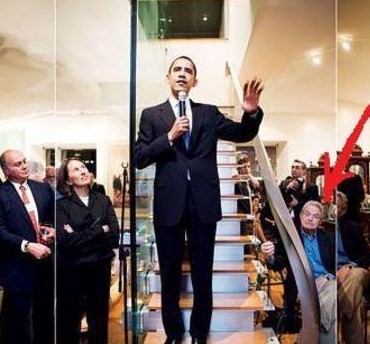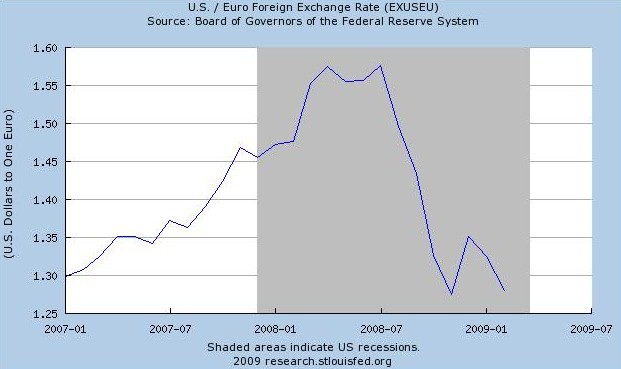 Have a look at the domination of the media industry.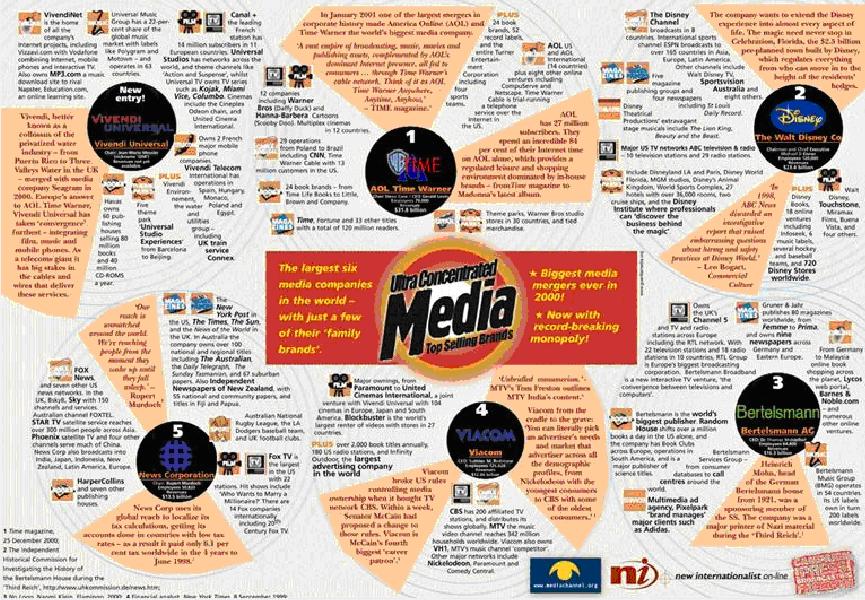 Perhaps now you realize why America is always causing problems (that are twisted into "defending" ourselves or righting wrongs) in the Middle East.
Perhaps now you understand why Israel receives our most advanced weaponry and billions in aid each year, without ever having paid back a dime.
As strange as it may sound, the Arabs are also in on the game.
But their role is much more restricted.
You see, the Saudis have helped the dollar become the universal currency by demanding dollar payments for oil over 35 years ago. That's about the full extent of Arab control.
But still, it's quite significant since this relationship helps fuel America's Ponzi scheme economy.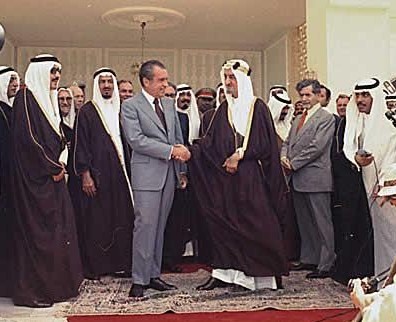 How? Well since you must have the dollar to buy oil virtually everywhere in the world, what this means is that the Fed can print endless dollars and inflation won't be centered exclusively in the U.S. It will be exported throughout the globe.
Without the help of the Saudis, America would likely have hyperinflation.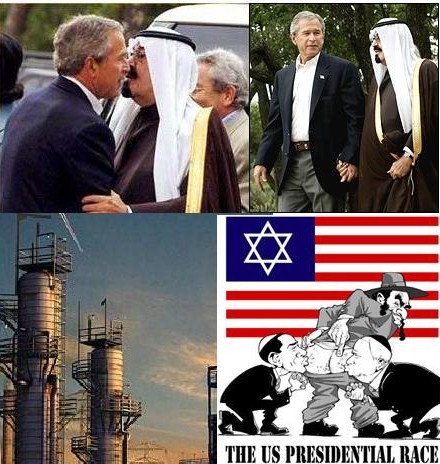 This is why the Chinese threat of dumping the U.S. Treasuries has such huge implications.
But it also explains why Washington has delayed commitments for alternative energy for decades.
Finally, it explains why Washington wants to take out Iran.
You see, a couple of years ago, Iran began its own oil exchange demanding the Euro.
If this trend spread to OPEC (and Iran has since proposed to OPEC that they start accepting the EURO) it would destroy the U.S. economy permanantly.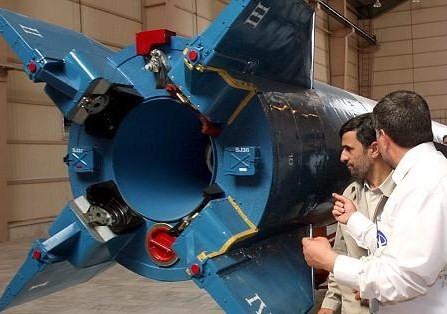 Now you know why Iran wants nuclear weapons; for defense.
They know America is coming for them.
Incidentally, Saddam Hussein demanded only EUROs for oil in 2000.
http://www.avaresearch.com/article_details-93.html (I also discussed this in my 2006 book "America's Financial Apocalypse" - yet another reason I was black-balled)
So the reality is that America is controlled primarily by Zionists and the secondarily by Saudis.
The Zionist control is much more pervasive because they control the hearts and minds of America via the censorship and spin that exists in the media.
And they control the lives of Americans by their control of the banking system and Wall Street.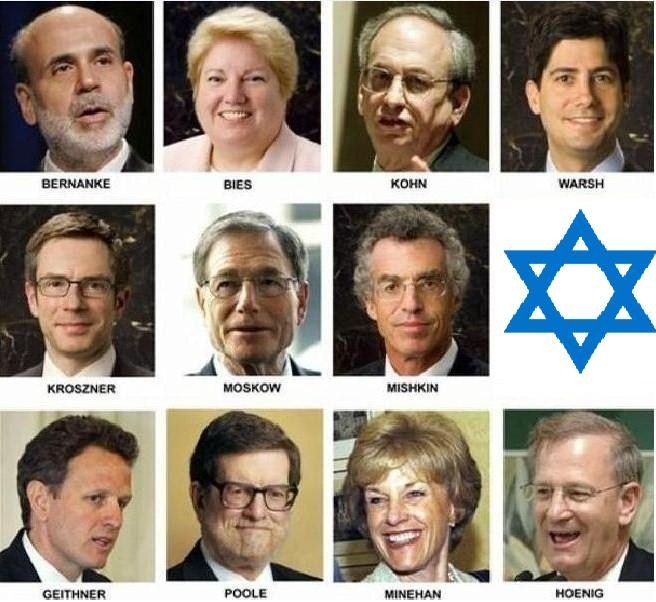 When you control the media, you control the minds of the people.
You determine their perception of reality.
When you control the money, you control the lives of the people.
You decide when to create economic bubbles and when to burst them.
And of course, "we cannot let a crisis be wasted."
Finally, when you control the government, together, this control makes the people mere slaves to their masters.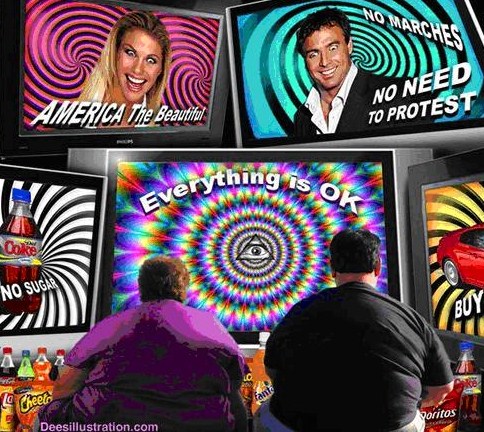 The banking system, Wall Street, the media, Washington? All under Zionist control.
There isn't much left now is there.
It's time to wake up.
These are not my opinions. They are facts which can be verified by research.
So if you doubt these claims, I suggest you verify them for yourself.
Things don't have to be this way.
If the people retake America from the elitists, we can stay out of the Middle East and focus on solving our many problems.
We can put a lesh on the crooked bankers, Wall Street and corporate America.
We can hold our politicians accounable.
We can gain TRUE energy independence, and we can avoid wars.
As you might imagine, America's Zionist-controlled media would never mention these issues.
And if you mention them, you will be called an Anti-semite as a way to silence you.
This form of social intimidation must end and the truth must be discussed.
Please have a look at the following videos:
The final video is long and difficult to follow at times due to the "Floyd the barber" interviewer, but a very important video.
To be continued.